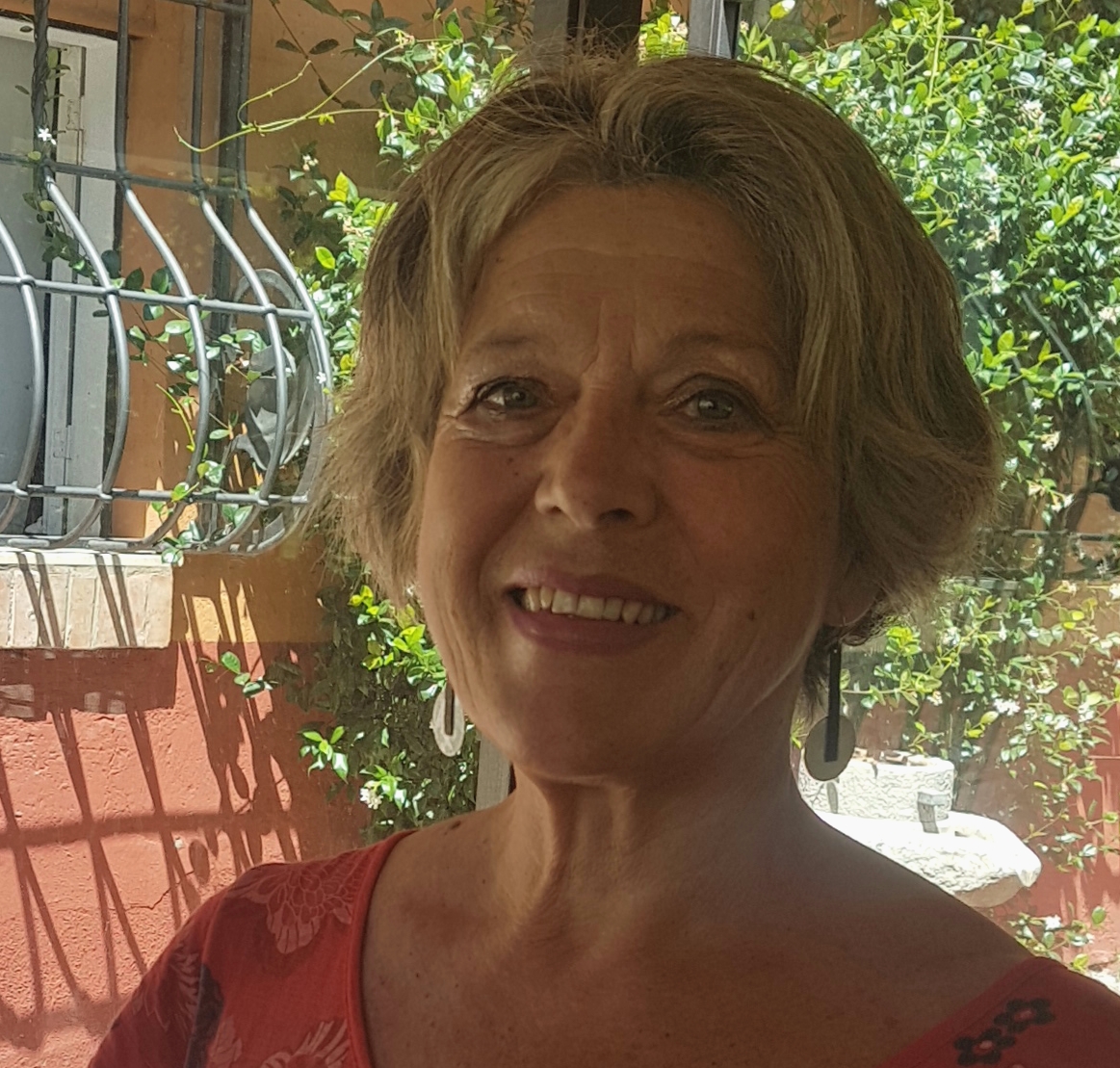 Hi, I'm Lina !
I'm a native Italian mother tongue that teaches Italian to foreigneres, I privately teach Italian to foreign students since 2009. With me you will learn or increase lexical and grammatical structures, speach expressions, fluency and tone of Italian. The method is empathic, direct, based on authentic audio and writing, free and guided conversation. We will talk about Art, Literature, History, Characters, real and fictional things, alwais following you interests and your needs. CLICK ON THE TOP "HOMESTAY".

Teaching Qualifications and Experience
Degree in Italian Language and LiteratureProfessional courses of Italian Language to Foreigners (students and adults) with Dilit's method ;
Graduated DITALS2 from the University of Siena.
Evaluation CELI
Participation to seminars and conferences of permanent training
Collaboration with school of language
I live in Rome in an interesting neighborhood near the city center, I love movies, music, art, books and literature, cuisine, cycling, Rome and social relationships. Those are the passions that I'll certanly transmit you! And first of all my love for Rome, my town, its histoy and ancient monuments!
DO YOU WANT TO DISCOVER ROME, CONVERS WITH ME, WALKING AMONG THE ANCIENT ALLEYS?
CLICK ON THE TOP "PRIVATE COURSES"

 As I told you, cooking is a passion and I enjoy it. Over the past few years I started to teach home style cooking classes in France and Luxembourg just for fun. I know regional Italian cuisine, with its typical dishes, tastes, variety and history. In particular I know Roman cuisine that is  appreciated all over the world because is simple, taste is a key factor and, most important, has low contain of fat; you must have heard of Mediterranean diet!

Therefore, this is a great way to understand the Italian mentality that is very connected with gastronomy and  food and that still prefers small producers. In Italy, so much happens in front of a tasty dish and a good glass of wine, including driving bargains!


WOULD YOU LIKE TO ATTEND TO A COOKING CLASS WITH ME, SPEAKING ITALIAN? CLICK ON THE TOP "COOKING"
Where I Live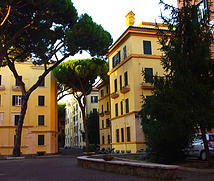 TYPICAL ROMAN NEIGHBORHOOD
I live in Garbatella, in a typical roman building with views on the tree lined big yard with a garden. This neighborhood is interesting, typical, quiet and not distant from the city center and often used as a movie set (in my yard Woody Allen filmed some scenes of To Rome With Love!). Garbatella was created in the 1920's as a project that wanted a "Garden City" for the working class and the petty bourgeoisie, thus it has many green areas. It sits close to the Via Cristoforo Colombo, a big arterial road that connects Rome with the beach town of Ostia and the Roman Ruins of Ostia Antica, passing by the EUR area. From Garbatella you can reach the gorgeous Appia Antica park by foot.

Several bus lines connect this neighborhood to the city center, to train stations and to historical, cultural and nature places in 20-30 minutes. Nearby there are also the B1 line metro and Eataly.
DO YOU WANT TO VISIT ARCHAEOLOGICAL LOCATIONS OR SITES OUTSIDE THE CITY WITH ME?
CLICK ON THE TOP "PRIVATE COURSES"
CONTINUE TO DISCOVER ALL THE OPPORTINITIES I OFFER YOU ON THE SITE!                                                                                               AND FOR MORE DETAILS OR CLARIFICATION WRITE TO: This email address is being protected from spambots. You need JavaScript enabled to view it.
FOLLOW ON FACEBOOK SPEAK ITALIAN IN ROME SCHOOL